Helps Regulate Body Temp: You heard correct, lightweight merino wool will keep you cool when its warm outside and warm when the weather turns cold
Unbelievably Soft: The smaller the micron the softer the wool - at 17.5 microns the diameter of our merino yarn is 100 times smaller in diameter than that of a human hair!
Prevents Odor & Wicks Moisture: Wear this shirt all day or all week long. No odor guaranteed. Merino wool wicks away moisture so bacteria has nowhere to survive, meaning you smell fresh all day long
Flat-lock Seams: No chaffing or rubbing for continuous comfort

Perfect V Neck:

Not too high, not too low

Quick Drying: Ditch cotton, merino wool dries 30% faster
Little Details Covered: Tagless, we use a heat stamp logo for a non-rub interior label
Non Pill - No Itch Guaranteed: If for ANY reason you are not satisfied with any Woolx product, contact us for a free exchange or refund, that easy, no questions asked.
Garment Weight: Size large - 6.4 ounces

Designed in Upstate New York - Australian Sourced Merino Wool - Made In China
Wool is the fabric of choice for active outdoor activities. Many people believe it is only for cool or cold weather. However, merino wool garments are actually the perfect choice for hot humid weather when the correct weight is chosen.
Woolx's lightweight merino wool crew shirt was such a hit we came out with a much-requested v-neck style. Made from our popular 17.5 microns - 160 g/m² 100% merino wool fabric you'll be surprised at the level of comfort this shirt provides even on a 90 degree day.
Unlike cotton, merino wool transports moisture and doesn't hold it next to the skin. Cotton tops on humid days hold and trap moisture causing you to be wet and damp. Merino wool is constantly transporting moisture away from your skin where it can evaporate causing a cooling effect.
In addition, merino wool doesn't trap odors and can be worn multiple days in humid environments without developing a stench. Since it dries so quickly it can also be field washed and will be dry and ready to wear again in a very short period of time.
So if you are an outdoor enthusiast give some merino wool garments a try in the summer weather. You'll be cooler, drier, and much more comfortable during your most strenuous outdoor activities.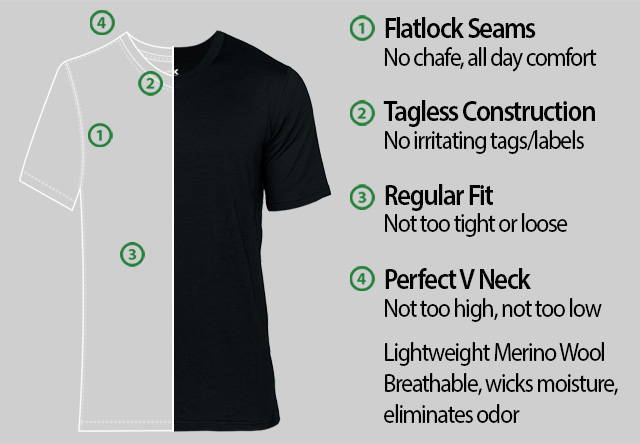 Softest Merino Wool You Will Ever Wear...Guaranteed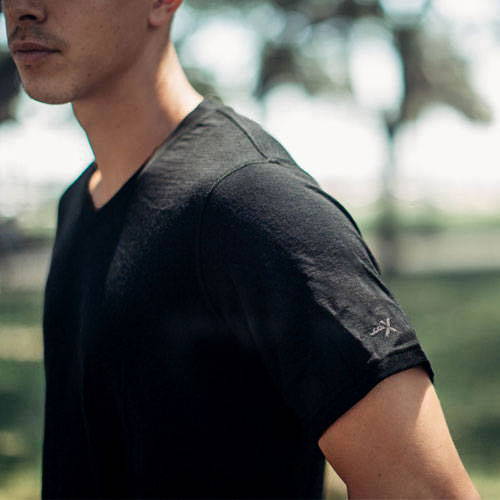 Fabric Information

Lightweight 160 g/m²
100% Australian Merino Wool - 17.5 Microns
UPF Rating 25
________________________________________________
 
Fabric Information

Lightweight 160 g/m²
100% Australian Merino Wool - 17.5 Microns
UPF Rating 25

Fit

REGULAR FIT
Not too tight...not too loose
Chest
S: 34-36
M: 38-40
L: 42-44
XL: 46-48
XXl: 50-52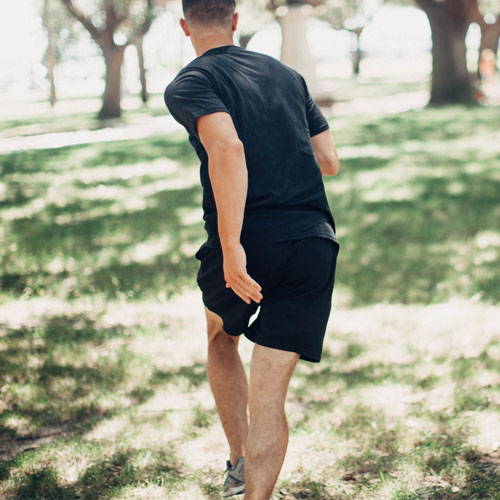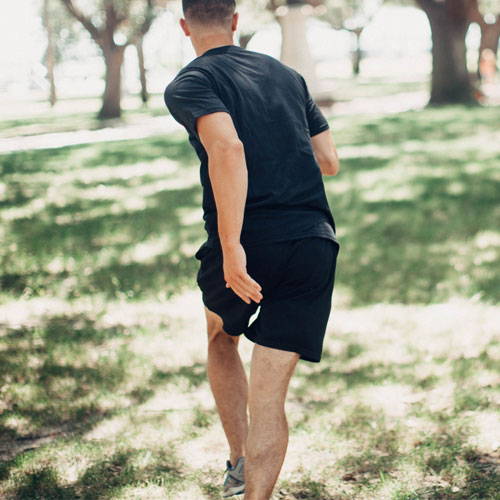 Chest
S: 34-36
M: 38-40
L: 42-44
XL: 46-48
XXl: 50-52
EASY CARE
Machine Wash Cold - Tumble Dry Low
No Shrinkage Ever
It's That Simple
How deep of a V-neck is this?

It is not a super deep V-neck, the lowest point of the V falls a little over 1 1/2" from the neckline on our regular crewneck tees.

Is this birch tree color light enough to use under a white dress shirt?

The Birch Tree color is a very light off-white and is generally not visible under a white dress shirt.
Related Items
Ask a Question
Men's Ashton Short Sleeve V- Neck