Versatile: Wear as a midweight base layer
Super Soft: As soft as cashmere, you will not believe this is wool - No Itch Guaranteed
Cozy & Warm: Our midweight merino provides you with warmth for cool fall days and cold winter days we love this weight especially for active adventures
Breathable & Helps Regulate Body Temp: Merino lets your body breath and keeps you warm at the same time
Repels Odor: No more stink like you get with synthetics
Wicks Moisture: Our Wool Base Layer wicks moisture away from the skin keeping you dry, warm, and feeling your best
Flat Lock Seams: Designed for comfort to prevent chafing
3" Cuffs: Added warmth, durabilty, no riding up
No Roll Waistband: For all day comfort
Fly: Easy access
Gusset: For full range of motion
Easy Care: Machine wash & dry on low - no shrinkage 
Garment Weight: Size large - 8.8 ounces

Designed in Upstate New York - Australian Sourced Merino Wool - Made In China
Our men's merino wool base layer bottoms are the best of the best. Australian merino wool is warm, durable, breathable and soft.
No synthetic fabric performs like merino wool and no synthetic base layer bottoms perform like our Woolx 100% merino wool men's bottoms.
The 230 g/m² knit is the perfect fabric to keep you warm while active in cold temperatures. Skiing, hiking or just shoveling the driveway, the moisture wicking abilities and natural insulation properties of merino wool keep heat close to the body and draw wetness away, keeping you warm and dry when it's cold outside and you're sweating on the inside.
The superfine 17.5 microns merino wool is as soft as cashmere next to your skin, making Woolx the most comfortable active cold-weather merino wool base layer gear on the market.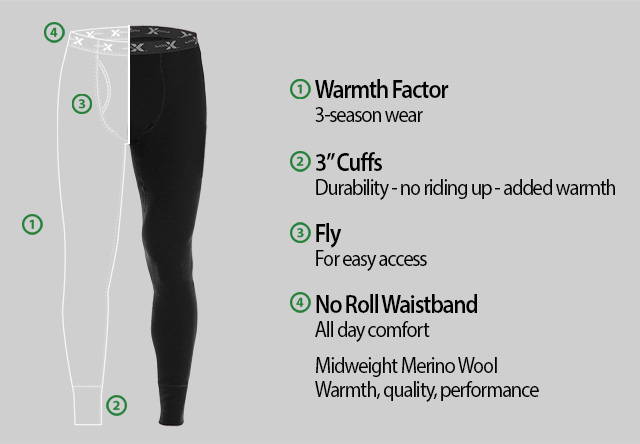 Softest Merino Wool You Will Ever Wear...Guaranteed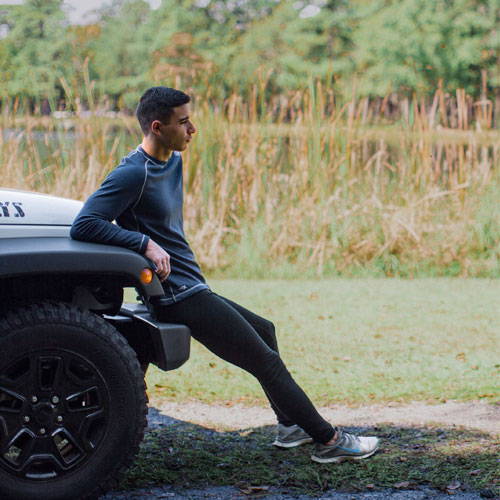 Fabric Information

MIDWEIGHT 230 g/m²
100% Australian Merino Wool - 17.5 Microns
Interlock
UPF Rating 50
Fabric Information

Midweight 230 g/m²
100% Australian Merino Wool - 17.5 Microns

Interlock Fabric
UPF Rating 50

Fit

ATHLETIC FIT
Slim...Close to skin... baselayer
Waist
S: 28-30
M: 32-34
L: 36-38
XL: 40-42
XXl: 44-46
Inseam
S: 30-31
M: 31-32
L: 32-34
XL: 33-35
XXl: 34-36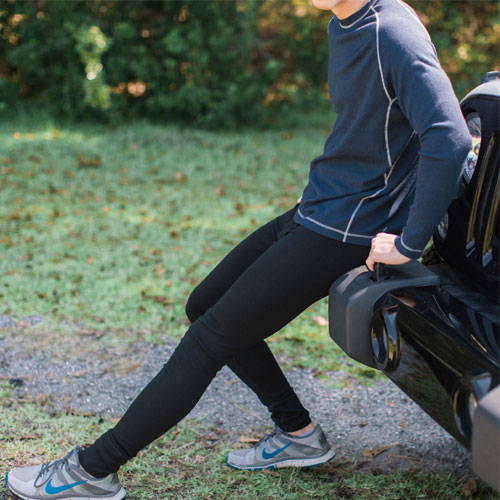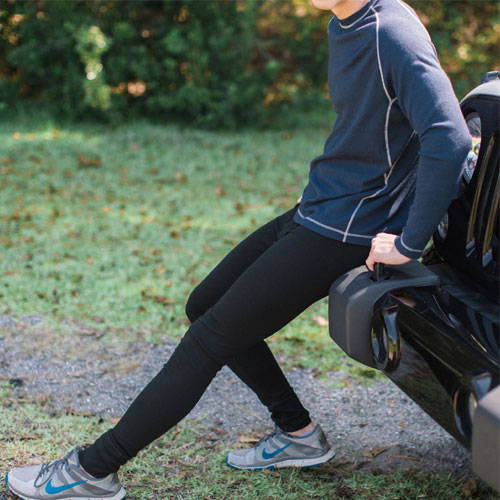 Waist
S: 28-30
M: 32-34
L: 36-38
XL: 40-42
XXl: 44-46
Inseam
S: 30-31
M: 31-32
L: 32-34
XL: 33-35
XXl: 34-36
EASY CARE
Machine Wash Cold - Tumble Dry Low
No Shrinkage Ever
It's That Simple
What is the material/fabric make up for the waistband? Is it a wool / elastic combination? Please let me know when you have a moment.

The waistband on our bottoms is made entirely from elastic. The fabric of the bottoms themselves is made of 100% premium 230 g/m2 Merino Wool.

What is the inseam measurement on a size large?

The approxomate inseam length for our men's bottoms are below:

Small: 31 1/2"
Medium: 31 3/4"
Large: 32"
XL: 32 3/8"
XXL 32 7/8"

What is the temperature range that these are considered most effective at?

Our midweights layers are made from a 230 g/m2 weight fabric. These are designed to keep you warm without overheating in very cold or below freezing temperatures while engaging in vigorous activity. Like running or x-country skiing in below zero temps. They are also a perfect layer to keep you warm in less freezing conditions while you're sedentary, or engaged in less intense activities. They are a great layer to keep toasty while walking the dog or watching your kids outdoor sports in temps ranging in the 30's and 40's.

Our 400 g/m2 heavyweights are our warmest fabric and provide the ultimate in insulation during prolonged sedentary activities in very cold temperatures or in extreme cold conditions. They are ideal when you will be out in below zero temps all day sitting or standing, like while ice fishing or operating machinery in winter conditions. They provide extreme warmth for extreme conditions and are a great 1st base layer for intense cold weather. Several Iditarod mushers have worn these as a base while racing in temperatures as low as -40 degrees and enduring intense winter weather. The ideal base layer weight depends on the conditions you'll be facing, the activities you'll be engaged in, and quite a bit on your own personal cold tolerance levels. For some the heavyweight is way too warm for anything but the coldest arctic temperatures, while others find them comfortable to wear indoors in a cold house.

All of our weights offer the wonderful natural moisture management and odor destroying features of merino wool, and are incredibly soft. They are designed to be worn right next to your most sensitive skin.



What are the front rise and back rise dimensions? Particularly the small and medium. Thanks

Here are the approximate front and back rise measurements for our men's leggings. These are measured from the top of the waistband to the gusset panel seam. SMALL Front Rise: 8 3/8" Back Rise: 7 ½"   MEDIUM Front Rise: 9 1/8" Back Rise: 8 ¼ '   LARGE Front Rise:  10" Back Rise: 9"   XL Front Rise: 10 5/8" Back Rise: 9 ¾"   XXL Front Rise: 11 5/8" Back Rise: 10 ¾"
Related Items
Ask a Question
Men's Backcountry Mid-Weight Base Layer Bottoms With Fly