Ever since the fateful day she and her father said "why don't we just make better merino ourselves?" Nicole's been the driving force behind everything we do at Woolx. Her strategic leadership & vision steer this whole ship. From product design & line planning to sourcing & budgeting, all the way down to what kind of string is on the hang tags, this brand is her baby and anyone can see that her hard work and dedication are a real labor of love.

Nicole and her family are incredibly proud to offer merino clothing that feels amazing, performs flawlessly, and looks great. All backed by a company that considers its customers part of the family too. Nicole puts her heart and soul into Woolx every day, and she can't wait to see what the future holds!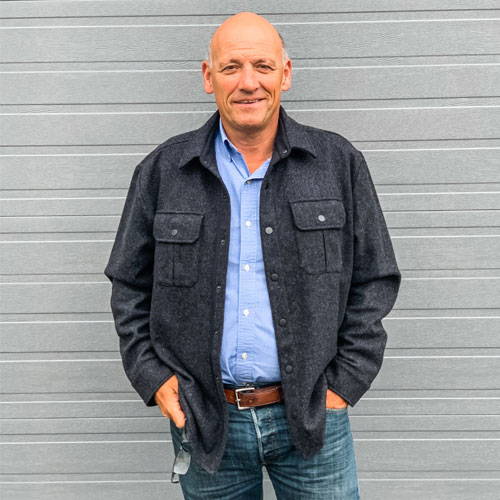 Joe's lifetime of experience in the clothing industry informs every decision made at Woolx, and his dedication to his family and their business creates the values we operate by every day. Quality products, made with pride, and sold with integrity.

His commitment to excellence means the good can always be made better; a softer fabric, more durable knit, a better fit, and the kind of personal customer service you just don't find shopping online anywhere else. Joe knows how it should be done, and he makes sure that's how we do it at Woolx.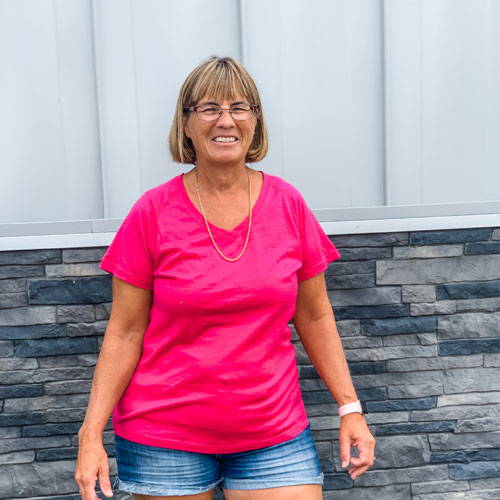 Matriarch of the Woolx family and head of the mother/daughter team that runs our accounting department. Lori keeps the whole ship sailing smoothly, and the break-room stocked with homemade goodies.

Not only do the balance sheets always add up, her pie crusts never fail.
.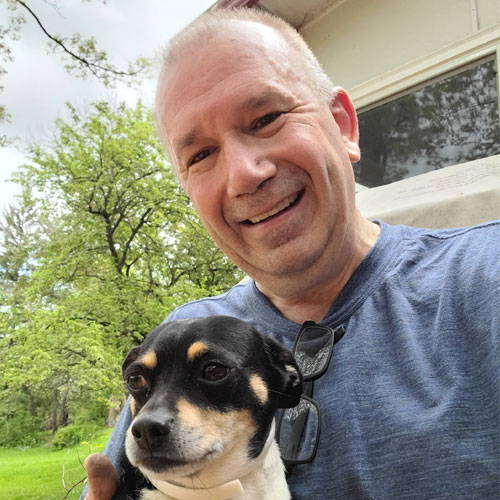 Brian
Anything & Everything
Product Testing, Web Design, IT, HR, Marketing... What doesn't Brian do? Servers down, call Brian. Someone needs to wear the prototype Explorer for a month without washing it, get Brian. Looking for a voice over for a Facebook Ad, Brian's already recording it. He's been here since before the beginning, and we probably couldn't go a week without him (but don't tell him that).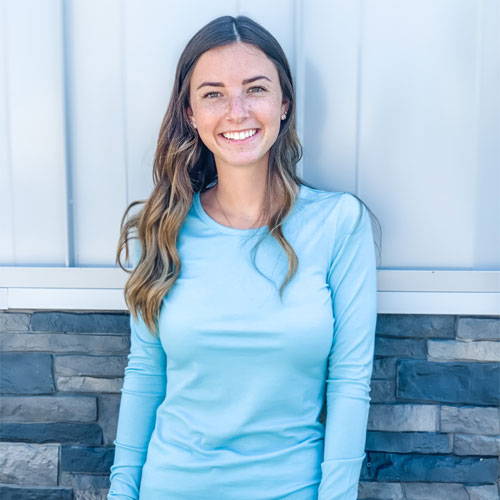 Turns out there are a lot of numbers to crunch when you're running a business, luckily we've got our own math pro in the family here at Woolx. Never without a smile, Mia somehow makes all those calculations look like fun. The benefit-cost ratio on this hire is through the roof!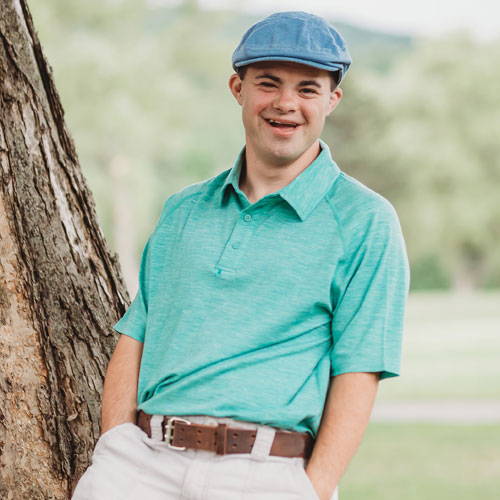 Dom, or Uncle Dom as he likes to be called by Nicole's daughter Layla, is an avid outdoorsman, skier, hiker, and lifelong lover of clowns and cows. His contagious enthusiasm & indomitable spirit inspire us all here every day. And as Nicole's little brother we can always count on him to keep the boss laughing. The real heart of the business, Dominic embodies the pure joy we hope everyone finds when out doing the things they love best.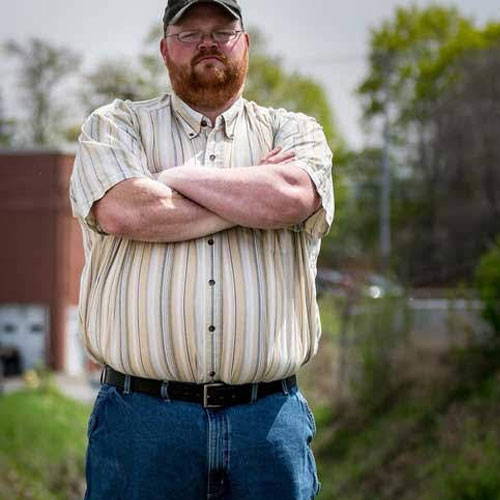 Hundreds of style numbers, new colors every season, two warehouses, more rows and shelves than you can count... with new inventory always coming in, and orders going out every day, Brad's got a lot to keep track of (no wonder he's always in such a good mood). But if you're looking for a clearance top we made two years ago in a now discontinued color, guaranteed Brad will know where it is without even looking. We call him the Warehouse Manager, but really he's the oil that keeps this whole machine running smoothly.
Julie
Warehouse Professional
Julie's been on the job here since Woolx Day 1 in 2012. Many years, two kids, and a warehouse expansion later, she's still picking, packing and shipping every order with love & attention.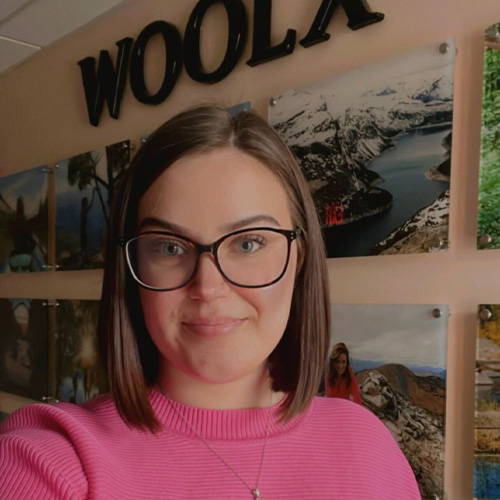 Alyssa
Director Of Influencer Marketing
Alyssa started off in customer service and was promoted through the ranks and is now the Director Of Influencer Marketing. Scouring Instagram, TikTok, Pinterest, SnapChat, and more Alyssa is on the lookout for great fits to our influencer program. If you have the look, the followers, and the ambition, Alyssa wants to talk to you!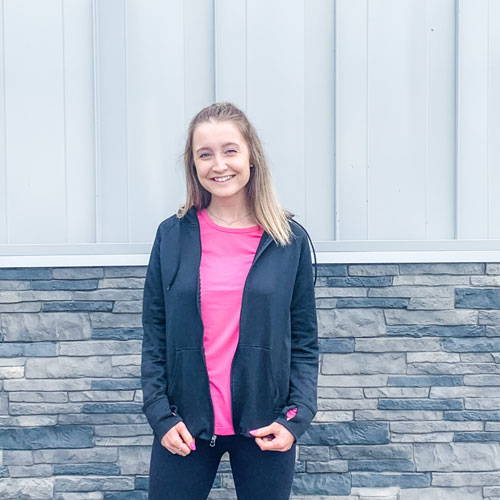 Clarissa is here to help you out with any Woolx questions or to help with an order that needs looked into. Efficient and fast, rest assured she'll have the answer for you! Need to know what weight top is best, which legging is our best seller, or when something new is coming in she'll let you know or find out right away!
Jess is ready to answer whatever you need to know about Woolx. Outgoing and ever so helpful she'll make sure all your questions are answered and your order is perfect!
When she's not riding her motorcyle or washing her truck Bonnie is busy keeping up to date on the latest garments here at Woolx. Rest assured your order will perfect and all your questions will be answered.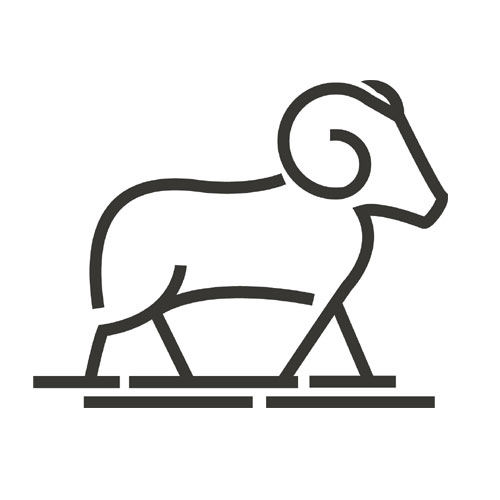 Lisa T
Returns & Exchanges
We certainly miss her in the office! But as the company grew, the volume of returns & exchanges did too (maybe because we offer free shipping both ways with no time limit or questions asked?) Lisa now has her own climate-controlled space in the warehouse where she is patiently waiting to swap out your heather grey Mia T for the sugarplum one you really wanted.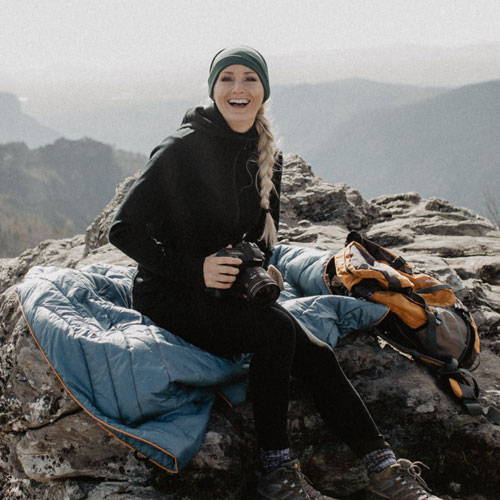 Lindsey
Director Of Social Media - Photography - @linslophoto
A creative powerhouse, Lindsey has been making Woolx look good since 2015. Modeling, photography, video, social media management, her artistic stamp has left its mark on more projects than we can count. You can find Lindsey's work on every page of our website, and nobody makes our clothing look better!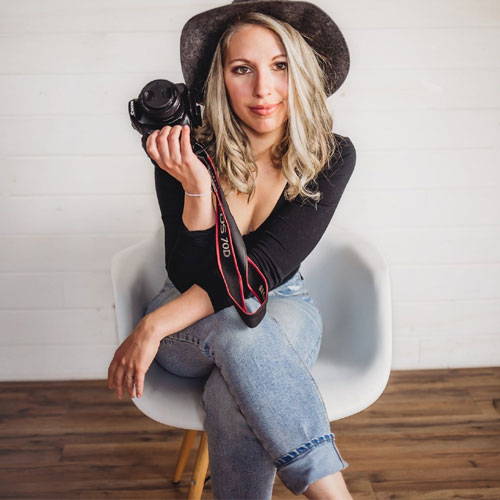 Emily is a talented photographer located right here in upstate NY near our Woolx Headquarters. A wiz with kids, weddings and dogs, she started out photographing Woolx Family moments and now captures our products in the gorgeous natural settings we're lucky enough to call home. You can see her beautiful photos of our products (and our family) all over our social media and website, and even this page too, check out Dom's smiling face!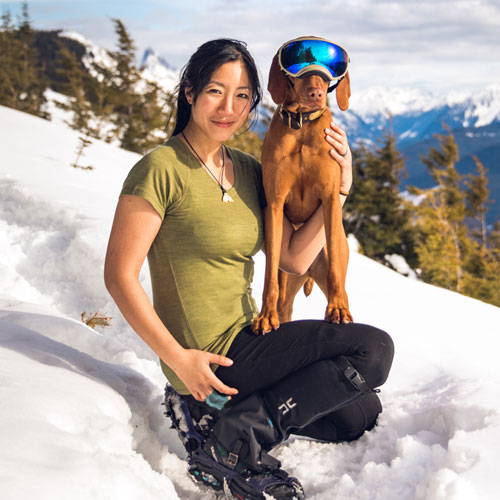 Adele is an incredibly talented photographer, film maker and proud dog mom to the Instagram famous Whiskey the Vizsla. Adele captures stunning images of Woolx in the gorgeous natural settings of the Pacific Northwest (and sometimes on the streets of Seattle and Vancouver). You can find her work (and her dog) all over our website and social media.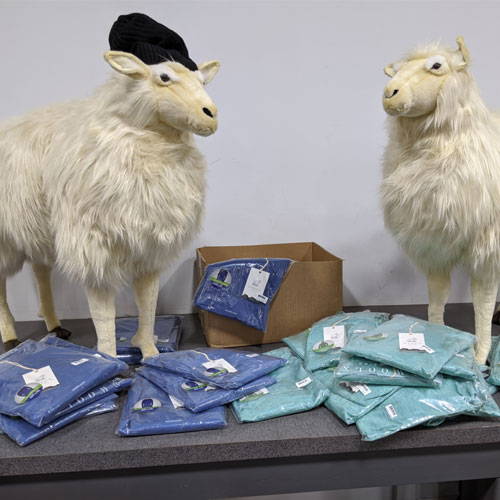 Brothers Pierre & Sven hail from the rugged landscapes of the Australian Outback. As merino sheep who were perfected over centuries of selective breeding to have the softest, smoothest fleece of all, these two rascals insist we do their wool proud with every product we make. They might not be the hardest workers here, but they do look great in our Instagram stories!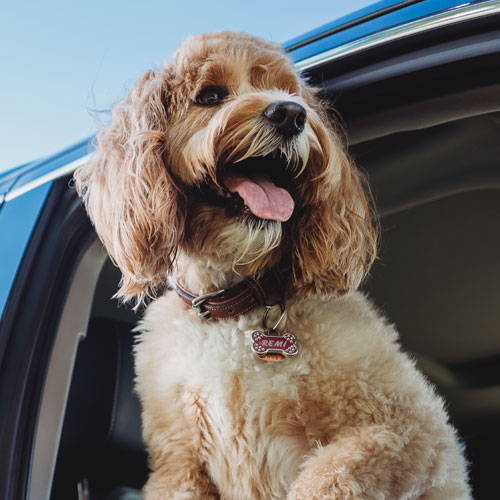 Model, actress, product taster, she does it all while serving as our founder's personal assistant & loyal companion. Remi's spent many a late night & early morning keeping the boss company in an otherwise empty office. A very good sport for photo shoots, but a bit of a diva if Nicole's out of sight (good thing she's cute)! You can often spot this Goldendoodle in action on our Facebook and Instagram.